Elevate your home's ambiance during the holiday season with our expert holiday lighting installation services. At Utah's Best Home Pros, we're your trusted partners for creating a magical and festive atmosphere during this special time of year. Here's what you need to know:
What is Holiday Lighting Installation?
Holiday lighting installation is the art of adorning your home's façade, trees, and outdoor spaces with beautiful, energy-efficient LED holiday lights…with some even seeking out permanent holiday lighting options! Our skilled professionals work meticulously to bring your holiday vision to life, ensuring a safe and enchanting display.
When Is Holiday Lighting Installation Required?
Our services are ideal for anyone who wants to make their home stand out during the holiday season without the hassle of DIY installations. Whether it's for personal enjoyment or to spread cheer to your neighborhood, our holiday lighting installation can turn your ideas into a festive reality.
How Much Does Holiday Lighting Installation Cost?
The cost varies based on the complexity of your design and the size of your home. Our pricing is competitive and tailored to your specific needs and preferences.
Benefits of Holiday Lighting Installation
Time Savings: Our professional team takes care of the entire installation, saving you time and effort.
Safety First: We prioritize safety, using high-quality, energy-efficient LED lights that reduce the risk of overheating and fire hazards.
Customization: We work closely with you to create a design that matches your unique holiday vision, from classic white lights to vibrant, colorful displays.
Wow Factor: Make your home the neighborhood's holiday focal point with a stunning holiday light display that spreads joy and cheer.
What to Expect During Installation
Our experts take care of every aspect of the installation process:
Design Consultation: We collaborate with you to design a personalized holiday light display that matches your vision.
Installation: Our skilled technicians install the lights securely and safely, ensuring a spectacular look.
Maintenance: We offer maintenance and repair services to keep your display looking flawless throughout the holiday season.
Removal: When the holiday season is over, we'll efficiently and carefully remove the lights, leaving your home just as beautiful as before.
Create lasting holiday memories with an enchanting holiday lighting display that will amaze your family and neighbors. Contact Utah's Best Home Pros to schedule your holiday lighting installation, or even permanent holiday lighting, and let the holiday magic begin!
Why We Have Repeat Customers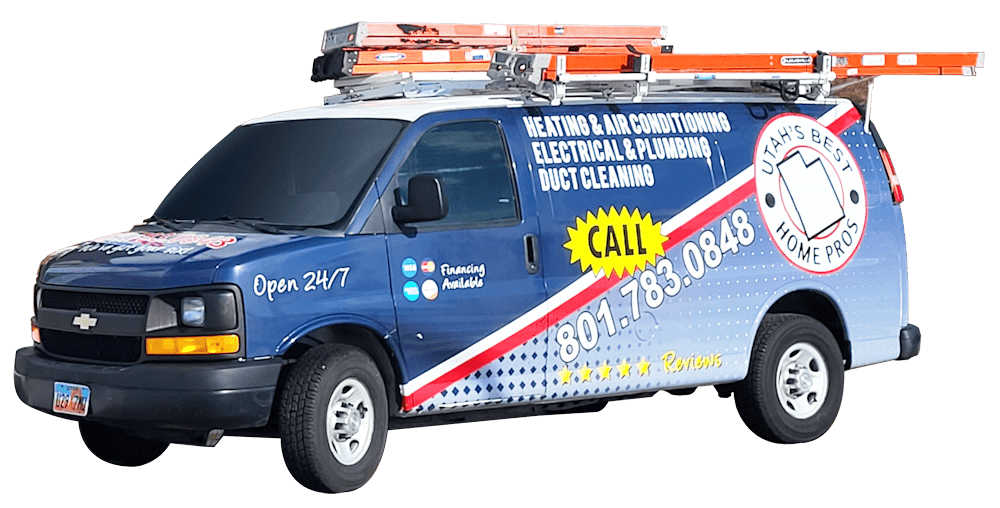 These guys were truly great! They were professional and affordable! My AC was old and finally broke down and they offered a great price for a new unit. While I waited for my appointment they provided me with two portable AC units for the meantime. Installation went super smooth and they were very clean about their work and also showed me how use and maintain my new unit! I recommend Utah's Best Home Pros!
Why Choose Utah's Best
One Stop Shop – There is no need to hire several companies across the Wasatch Front to handle different jobs. We offer several services in-house, so you don't have to search around for contractors. From HVAC and electrical to plumbing and general contracting, our team will get it done.
Education Over Intimidation – We give homeowners options and educate them on each solution. Then the final decision is yours. We will never use intimidation or scare tactics to get you to go for a solution that is not in your best interest.
Professionalism – We are in the business to help people. Our professionalism, reliability, and dependability win over homeowners time and time again. We treat your home with respect by wearing booties over our shoes, using drop cloths, and vacuuming our way out of your home.
Get Proper Care of Your Air Conditioner
Ultimately, the decision to replace your air conditioner depends on a variety of factors, including the age and condition of your unit, your energy bills, and the frequency and cost of repairs.
It's a good idea to consult with a licensed HVAC contractor to help you make an informed decision about what air conditioner repair you need or whether it's time to replace your unit. If you have questions about your unit, give us a call today.