Are you aware of the electrical health of your home? An electrical inspection is your key to peace of mind. At Utah's Best Home Pros, we provide comprehensive electrical inspections that ensure your safety and the efficiency of your electrical systems. But what exactly is an electrical inspection?
What is an Electrical Inspection?
An electrical inspection is a meticulous evaluation of your home's electrical circuits, breakers, fuses, and outlets. Our skilled electricians rigorously follow the National Electrical Code, a set of inspection standards designed to guarantee the quality and safety of your electrical system.
When Is an Electrical Inspection Required?
We recommend scheduling an electrical inspection every two years as part of regular maintenance. Additionally, inspections are crucial after significant environmental events like earthquakes, storms, or extreme weather conditions. If you're buying or selling a home, an inspection is also essential.
How Much Is an Electrical Inspection?
The average cost of a home electrical inspection is approximately $300.
Benefits of Electrical Inspection
Saves You Money: Regular inspections ensure your electrical system operates at peak efficiency, reducing your monthly bills. We also provide upgrade recommendations to further enhance efficiency.
Prevents Malfunctions: Identifying weaknesses in your system prevents future malfunctions, ensuring reliable service.
Protects You and Your Loved Ones: Inspections prevent electrical hazards, minimizing the risk of fire, damage, or injury due to faulty wiring.
Keeps Your Insurance Valid: Regular inspections satisfy homeowner's insurance policy requirements, protecting your interests in case of an electrical incident.
Maintains Electrical Code Compliance: We ensure your home adheres to local electrical regulations, enhancing safety and preventing legal issues.
What Do Electricians Look for During an Inspection?
Here are six items to consider as you prepare for your inspection:
Proper grounding
Sufficient electrical panel that is properly wired
No overloaded circuits
No broken or loose switches or outlets
Electrical supply large enough to support the home and any future renovations
No exposed, crimped, damaged or cracked wires.
Our checklist covers everything, from damaged wiring to outdated components, ensuring that your electrical system meets the highest safety and performance standards. We aim to deliver the best electrical inspection services in Utah, safeguarding your home and loved ones. Contact Utah's Best Home Pros to schedule your electrical inspection and enjoy peace of mind.
Why We Have Repeat Customers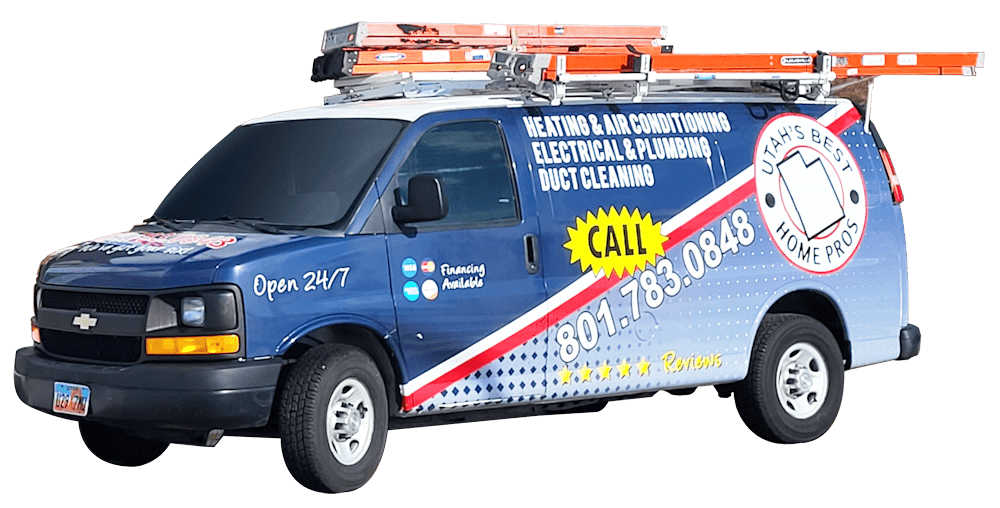 These guys were truly great! They were professional and affordable! My AC was old and finally broke down and they offered a great price for a new unit. While I waited for my appointment they provided me with two portable AC units for the meantime. Installation went super smooth and they were very clean about their work and also showed me how use and maintain my new unit! I recommend Utah's Best Home Pros!