Why We Have Repeat Customers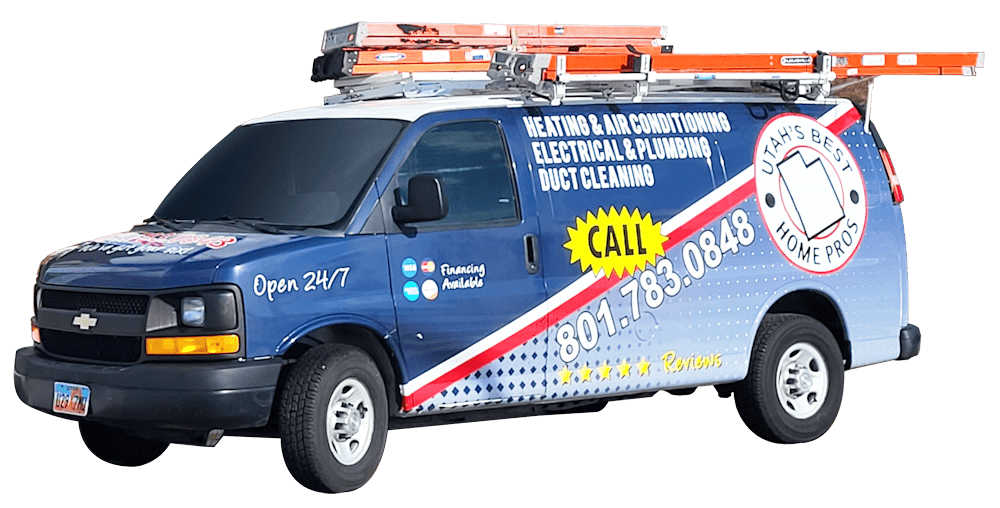 These guys were truly great! They were professional and affordable! My AC was old and finally broke down and they offered a great price for a new unit. While I waited for my appointment they provided me with two portable AC units for the meantime. Installation went super smooth and they were very clean about their work and also showed me how use and maintain my new unit! I recommend Utah's Best Home Pros!
Utah is famous for its four beautiful and unique seasons. While we might be known for the greatest snow on Earth, summers in Utah are no-joke. We aren't strangers to 100-degree days and sweltering nights.
The dry heat of the desert can feel scorching on days when your air conditioning isn't ready to handle the mercury. Utah's best air conditioner repair can ensure your home stays comfortable all summer long.
4 Signs You Need to Repair Your Air Conditioner
If you are concerned that something might be off with your air conditioner, check for these common signs.
Bad Smells – Your air conditioner should not affect the odor in the home. Any time you notice bad odors when you run your AC, that is a sign that something is wrong. These smells will not go away on their own, and you will need professional help to discover and remedy the root cause.
Increased Humidity – Although Utah is a desert, the humidity in the air still increases during the summer, but that should not happen inside your home. The role of your air conditioner is to maintain normal levels of humidity. If you feel like the inside of your home is a bit sticky or humid, it's time to call for an air conditioner repair.
Loud Noises – When your air conditioner starts producing loud noises, such as grinding, scraping, or squealing, that means that something is wrong and you need professional help.
Water Leaks Around Your Furnace – If you notice water leaks around your furnace, it means that something is not right. Your AC coil might have frozen, or you could have a problem with your freon levels, but it is best to leave it to the professionals to check, determine the cause and tell you whether you need air conditioner repairs.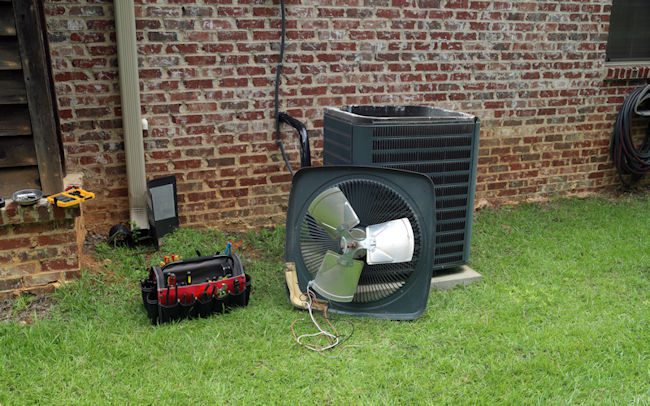 5 Signs You Need to Replace Your Air Conditioning Unit
Most air conditioning units can be repaired, no matter what the issue. However, there are situations where replacing the unit is more cost-effective and logical than repairing it.
Your Unit is Too Old

An efficient air conditioner should produce cold air within a few minutes. If this doesn't happen or happens slowly – it likely means that your air conditioner is too old to keep up. If your air conditioner is less than 10 years old, it can likely be repaired, but once it reaches double-digit birthdays, you might not have any other solution but to replace your unit.

High Energy Bills

An increase in your energy bills is a possible sign that your air conditioner has stopped working efficiently. As your unit gets old, its efficiency decreases until it reaches the point to raise your costs. When this happens, it is better to opt for a replacement because air conditioner repairs might turn out more expensive.

Frequent Repairs

If you're experiencing frequent breakdowns and repairs, it may be more cost-effective in the long run to replace your air conditioner rather than continuing to repair it.

Uneven Cooling

If some rooms in your home are consistently hotter or cooler than others, it could be a sign that your air conditioner is struggling to maintain a consistent temperature.

Refrigerant Leaks 

If your air conditioner is leaking refrigerant, it may be more cost-effective to replace the unit rather than continuing to recharge the refrigerant.
FAQs About Air Conditioning Repair
Why Choose Utah's Best
One Stop Shop – There is no need to hire several companies across the Wasatch Front to handle different jobs. We offer several services in-house, so you don't have to search around for contractors. From HVAC and electrical to plumbing and general contracting, our team will get it done.
Education Over Intimidation – We give homeowners options and educate them on each solution. Then the final decision is yours. We will never use intimidation or scare tactics to get you to go for a solution that is not in your best interest.
Professionalism – We are in the business to help people. Our professionalism, reliability, and dependability win over homeowners time and time again. We treat your home with respect by wearing booties over our shoes, using drop cloths, and vacuuming our way out of your home.
Get Proper Care of Your Air Conditioner
Ultimately, the decision to replace your air conditioner depends on a variety of factors, including the age and condition of your unit, your energy bills, and the frequency and cost of repairs.
It's a good idea to consult with a licensed HVAC contractor to help you make an informed decision about what air conditioner repair you need or whether it's time to replace your unit. If you have questions about your unit, give us a call today.