Why We Have Repeat Customers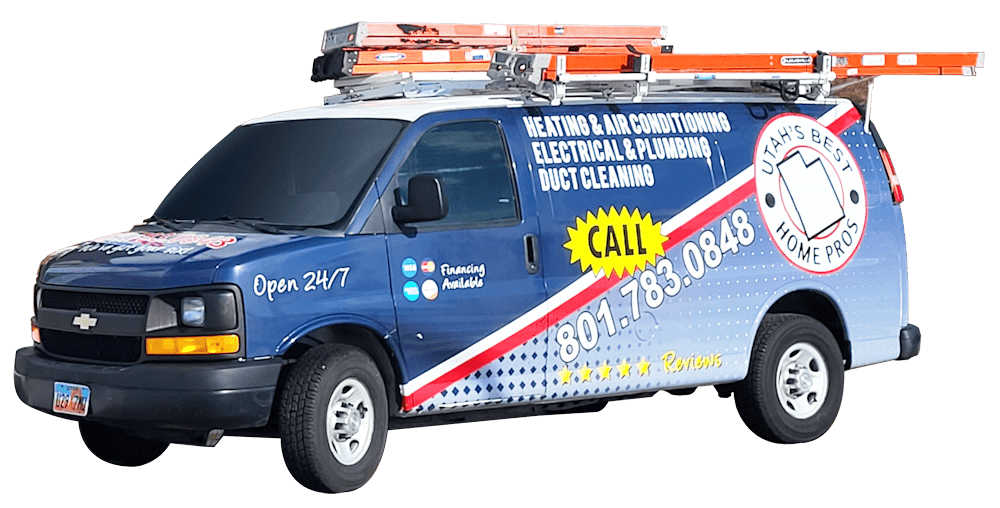 These guys were truly great! They were professional and affordable! My AC was old and finally broke down and they offered a great price for a new unit. While I waited for my appointment they provided me with two portable AC units for the meantime. Installation went super smooth and they were very clean about their work and also showed me how use and maintain my new unit! I recommend Utah's Best Home Pros!
It doesn't take long for dust, dirt, and other contaminants to accumulate in the ductwork of your HVAC system. Over time, dirty ducts affect the entire HVAC system.
It is impossible to fully operate efficiently and debris, dirt, dust, and pollutants can increase allergens and irritants in your home.
Duct cleaning is one of the best ways to clear the air in your home, extend the life of your HVAC and make your home more energy efficient.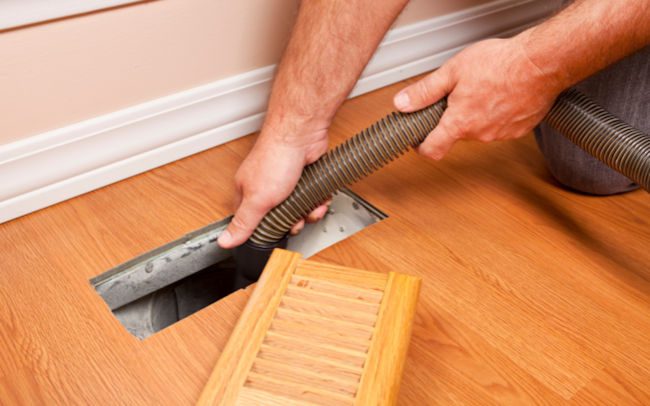 5 Signs Your Ducts Need Cleaning
If it's been a few years (or decades) since you've had your ducts cleaned, look out for these five signs. These are clear indicators that it is time to get your ducts cleaned.
Debris Buildup In Vent Covers – Take a look at your vent covers every month. If you notice significant dirt or debris buildup on the vent covers, it could indicate blockages or contaminants inside the ductwork. Dirty vents are usually a clear sign of dirty ducts, and it's important to address the issue promptly to ensure healthy air quality and optimal system performance.
Mold Growth – Mold and mildew growth in air ducts can cause significant damage to your home and family. To prevent this, regularly check your vent covers for any dirt buildup and look for signs of mold growth, such as discoloration, near your vents and HVAC components. If you notice any signs of mold growth, it's crucial to hire a mold removal specialist promptly to handle it. Neglecting mold growth in your air ducts can result in more serious and costly damage in the future.
Reduced Airflow – If you notice that air in the room is not circulating even with your vents open, your vents may be clogged. Dirt and debris do not allow air to flow from your HVAC system, so you are experiencing reduced airflow in the room. At this point, you need to call for a professional duct cleaning and let your vents breathe again.
Unpleasant Noise Coming from the Air Ducts – Your ducts should not produce loud sounds. A faint hum of the operating motor is normal; however, an unpleasant noise is not. If you hear rattles and bangs, you should schedule a professional checkup for your vents. There might be some blockages that need to be cleaned.
Signs of insects and rodents – Warm and cozy air in the air vents is the perfect place for rodents and insects to get comfortable. They can often go undetected in ductwork until you notice an unpleasant odor or hear them moving around inside. In this case, it's important to hire a professional duct cleaning service to remove any debris and potential health hazards left behind by these pests.
Benefits of Having Clean Functioning Ducts
Cleaning the ducts in your home can protect your HVAC system and provide a healthier living environment for you and your family.
Make Your House Smell Better

Sometimes, dirty air ducts can mean strong odors in the home. A thorough air duct cleaning can help eliminate any stale or unpleasant smells that may be originating from your ductwork. A good duct cleaning can address the source of the odor, clean it up, and prevent it from recurring.

Save on Heating and Cooling Costs

A clean air duct system can improve the airflow of your current HVAC system, allowing it to work more efficiently and reduce energy consumption. This translates into lower utility bills and a longer lifespan of your HVAC system.

Protect Your Family

If you live with those sensitive to household allergens, air duct cleaning can greatly improve indoor air quality in the house. This is especially important for those with asthma or other respiratory issues.
Why Choose Us

One Stop Shop – We offer several services in-house so you don't have to find and hire different companies for different jobs. From HVAC and electrical to plumbing and general contracting, our team will get it done.
Education Over Intimidation – We live by our motto "Education over Intimidation" to empower our customers with the education they need to make the best purchase decisions. We will never use intimidation or scare tactics to get you to pay for something you don't need.
Professionalism – We are in the business to create relationships and help people. Our community is important to us and our values of professionalism, reliability, and dependability show every time we show up on the job.
Get Professional Cleaning for Your Ducts Today
Air duct cleaning is an essential task that should not be overlooked by homeowners or business owners. Air duct cleaning by a professional HVAC contractor can improve indoor air quality, increase energy efficiency and extend the lifespan of HVAC systems.
For your family, easy duct cleaning can also reduce the risk of health problems caused by poor air quality.
Additionally, regular air duct cleaning can save money on energy bills and prevent costly repairs or replacements of HVAC systems. For air duct cleaning in Utah, give us a call today!