As your reliable home electricians, we provide electrical panel repair when your appliances aren't running at full capacity, or your lights flicker unexpectedly. There are several other signs that you may need your electrical panel repaired, including consistently tripped breakers, overheated conductors, and so much more. Fortunately, our team at Utah's Best Home Pros can evaluate the problem and present options for you.
What Are the Benefits of Surge Protectors?
Power surges occur when something disrupts the electrical flow and the voltage spikes. High-energy appliances and lighting are two common causes of power surges that can affect your valuables. For example, a surge can shorten the lifespan of your electronic appliances or devices, and in the worst-case scenario, a surge can cause a fire. Installing a whole-house surge suppressor can prevent surges from affecting your home.
We carry a variety of surge protectors that include the following benefits:
Provides Whole Home Surge Protection
Extends the Life of Appliances and Electronics
Reduces Wasted Energy, Saving You Money
Installing a Surge Protector.
Our team at Utah's Best Home Pros provide convenient whole-house surge protection. We install point-of-use surge protectors to ensure that your appliances won't be affected. Although some power strips have basic surge protection built-in, they aren't enough to protect your home because plugs don't protect your appliances the way a surge protector does. Our team of electricians is licensed, trained, and prepared to handle any electrical project, no matter how big or small.
Why We Have Repeat Customers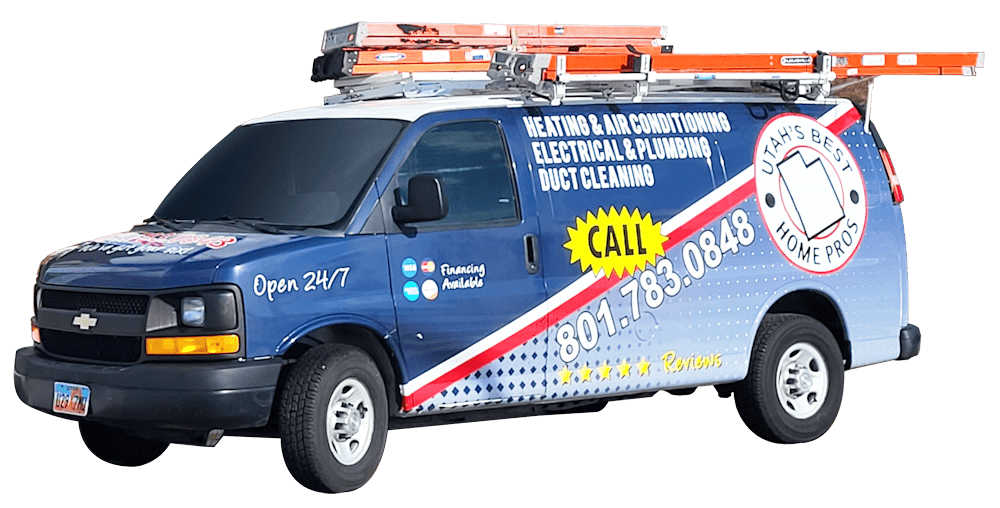 These guys were truly great! They were professional and affordable! My AC was old and finally broke down and they offered a great price for a new unit. While I waited for my appointment they provided me with two portable AC units for the meantime. Installation went super smooth and they were very clean about their work and also showed me how use and maintain my new unit! I recommend Utah's Best Home Pros!