When it comes to ensuring your home is prepared for power outages, Utah's Best Home Pros offers comprehensive home generator installation and repair services. We understand the importance of having a reliable backup power source, and we're here to help you achieve peace of mind. Here's what you need to know:
What is Home Generator Installation and Repair?
Home generator installation involves the professional setup of a backup power generator system to ensure your home remains powered during electrical outages. Our expert technicians handle the installation process, ensuring it's in full compliance with safety and operational standards. On the other hand, home generator repair addresses issues and malfunctions to maintain your generator's reliability.
When Is Home Generator Installation and Repair Required?
You may need our services when you want to safeguard your home against power disruptions or when your existing generator requires repairs due to issues or maintenance.
How Much Does Home Generator Installation and Repair Cost?
The cost varies based on factors like the generator's size, type, and the extent of repairs needed. Our pricing is competitive, ensuring that you receive top-quality service without breaking the bank.
Benefits of Home Generator Installation and Repair
Reliable Backup Power: Our installation ensures your generator is ready to kick in during power outages, maintaining your comfort and security.
Peace of Mind: You'll have confidence that your home is protected, even during extended electrical disruptions.
Energy Efficiency: We can recommend and install energy-efficient generators to reduce your utility bills and environmental impact.
Emergency Repairs: Our repair services are available to address issues promptly, ensuring your generator operates smoothly when you need it most.
What Do Technicians Do During Installation and Repair?
During installation, our experienced technicians handle everything from positioning the generator to connecting it to your electrical system. For repairs, we diagnose and fix any issues, ensuring your generator is in optimal condition.
At Utah's Best Home Pros, we're dedicated to keeping your home powered and secure, no matter what the weather or other challenges may bring. Contact us today to discuss your home generator installation and repair needs, and gain peace of mind knowing you're in expert hands.
Why We Have Repeat Customers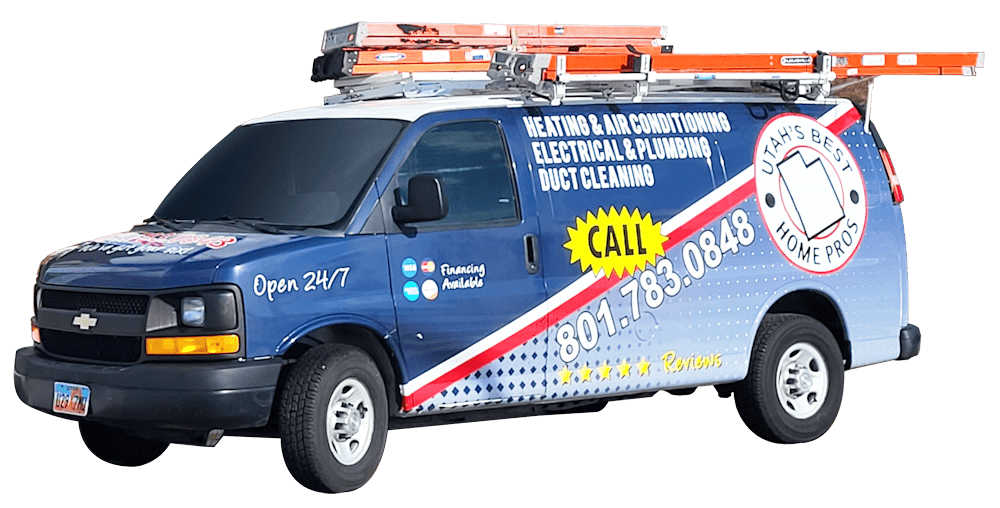 These guys were truly great! They were professional and affordable! My AC was old and finally broke down and they offered a great price for a new unit. While I waited for my appointment they provided me with two portable AC units for the meantime. Installation went super smooth and they were very clean about their work and also showed me how use and maintain my new unit! I recommend Utah's Best Home Pros!
Why Choose Utah's Best
One Stop Shop – There is no need to hire several companies across the Wasatch Front to handle different jobs. We offer several services in-house, so you don't have to search around for contractors. From HVAC and electrical to plumbing and general contracting, our team will get it done.
Education Over Intimidation – We give homeowners options and educate them on each solution. Then the final decision is yours. We will never use intimidation or scare tactics to get you to go for a solution that is not in your best interest.
Professionalism – We are in the business to help people. Our professionalism, reliability, and dependability win over homeowners time and time again. We treat your home with respect by wearing booties over our shoes, using drop cloths, and vacuuming our way out of your home.
Get Proper Care of Your Air Conditioner
Ultimately, the decision to replace your air conditioner depends on a variety of factors, including the age and condition of your unit, your energy bills, and the frequency and cost of repairs.
It's a good idea to consult with a licensed HVAC contractor to help you make an informed decision about what air conditioner repair you need or whether it's time to replace your unit. If you have questions about your unit, give us a call today.