Why We Have Repeat Customers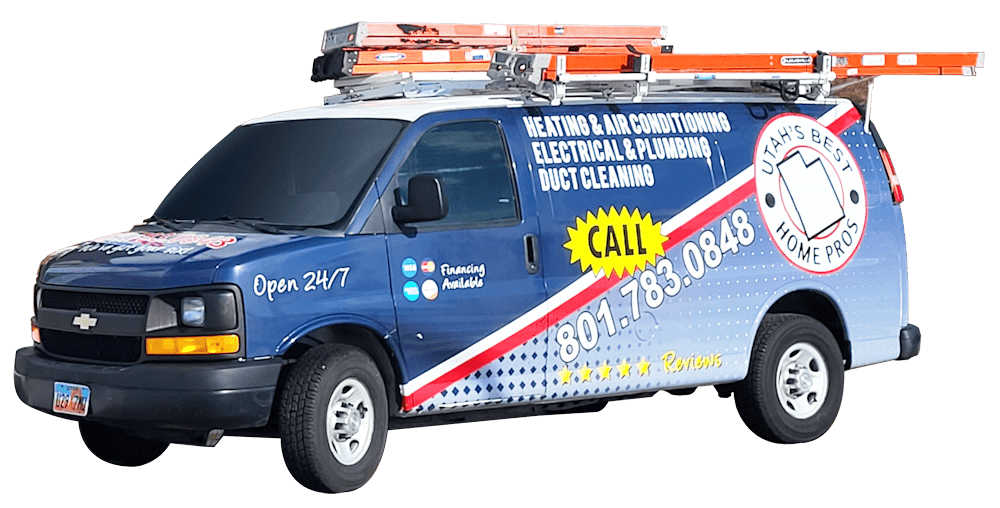 These guys were truly great! They were professional and affordable! My AC was old and finally broke down and they offered a great price for a new unit. While I waited for my appointment they provided me with two portable AC units for the meantime. Installation went super smooth and they were very clean about their work and also showed me how use and maintain my new unit! I recommend Utah's Best Home Pros!
Mini-split systems are known for their energy efficiency. Unlike traditional HVAC systems that heat or cool an entire home, mini-splits provide zoned heating and cooling to focus only on rooms that are in use. In Utah, mini-split systems can be a great way to make older homes more comfortable, because they operate quietly and don't require ductwork. However, they also require maintenance, so you might need mini-split repair services.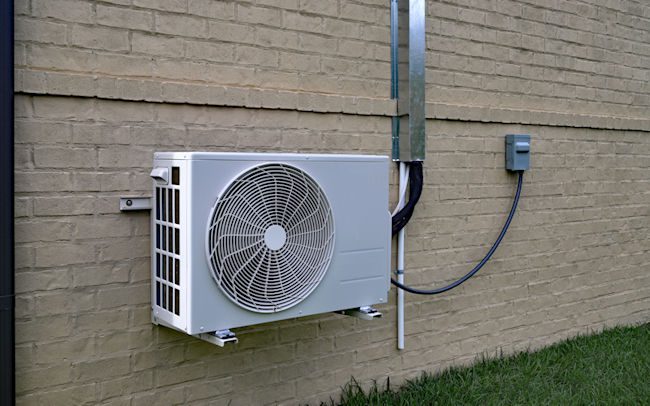 4 Signs Your Mini-Split Needs Repair
If you use a mini-split system to heat or cool your home, there are four main signs that your system may need a mini-split repair.
Strange Noises – When your mini-split AC is not working properly, you might notice some strange noises. For instance, high-pitched screaming noises could indicate that there is a high-pressure buildup in your unit. Metal screeching is usually a sign of a loose or broken fan. Any unusual sounds should be evaluated by a mini-split repair technician.
Weak Airflow – If you notice that your AC unit is working harder than usual, it is often because of poor airflow. This happens when your unit wants to reach the desired temperature but is obstructed by weak airflow. A weak airflow occurs when there are some issues in the unit itself, such as clogged air filters, air duct leaks, broken motors, and so on. At this point, you need to call an expert and see what is causing the weak airflow in your AC.
Unpleasant Odors – The air conditioning unit may emit an unpleasant or abnormal smell, which may indicate various issues. If a burning odor is present, it could indicate electrical wiring issues or insulation problems with the unit. If a musty odor is detected from the AC unit, there may be mold contamination in the house, which can be harmful to you and your family. It's crucial to contact an HVAC contractor immediately to address the issue and determine the right mini-split repairs.
AC Freezes Up – Ice formation in an air conditioner can be due to several reasons. One of the reasons could be a low thermostat setting. Additionally, it could be a result of a leak that needs to be repaired or a clogged and dirty unit. Another cause of ice buildup is a broken blower fan. This can cause excessive condensation, which can freeze the evaporator coils. Another possible reason is low refrigerant, which occurs when there is a leak in the refrigerant line and eventually freezes both the evaporator and condenser coils.
3 Signs You Need to Replace Your Mini-Split
Some mini-split systems can last well over 20 years, but there are some clear signs that it's time to replace and possibly upgrade your current system.
Consecutive Water Leaks – Many times, leaks can be repaired but if you are dealing with AC water leaks frequently, you need to think about the safety of your home. If you are experiencing consecutive water leaks, you are running the risk of damaging other areas like your floors, walls, etc. These mini-split repairs and inconveniences add up over time and it might be worth it to replace the mini-split and eliminate the leaks.
Frequent Mini-Split Repairs – If you find yourself spending a significant amount of time and money on repairs, and new issues keep arising even after fixing the old ones, it may be time to consider replacing your mini-split system altogether. By doing so, you can eliminate the ongoing mini-split repair costs and have peace of mind.
Does Not Provide Comfort for Your Home – Your mini-split system plays a vital role in cooling your home. Its effectiveness can be the deciding factor of whether it's functioning correctly or not. As your system ages, its efficiency may decrease, and you need to evaluate your options. If repairs are not feasible, replacing the old system with a new one becomes necessary.
Benefits of Having a Functioning Mini-Split
Mini-split systems provide a cost-effective, energy-efficient, and flexible option for heating and cooling your home with improved air quality and quiet operation.
Energy Efficiency

Mini-split systems are designed without ducts, which means they experience less energy loss compared to central air conditioning systems that work through ductwork. Regular maintenance and appropriate care are critical to providing a functional mini-split at home and saving money.

Quiet Operation

One of the benefits of mini-split systems is that they produce minimal noise. Although older models might have been loud, newer mini-split systems usually have fans that run at lower speeds, resulting in less noise while still providing efficient cooling or heating.

Desired Air Quality

Mini-split AC units do not rely on ducts and often have filtration systems, resulting in better air quality. Because mini-split units do not release allergens, bacteria, dust, or other debris into the air, they can make it easier for you to breathe. Having a functioning mini-split means having clean air in your home.

Home Comfort

When you have a functioning AC unit at home, you can stop worrying about technical issues that can arise frequently. A proper mini-split ensures that you and your family will enjoy the coziness of your home.
FAQs about Mini-Split Repair
Why Choose Us
One Stop Shop – We are experts in all systems of heating and cooling your home, but we don't stop there. From HVAC and electrical to plumbing and general contracting, We offer several services in-house so you don't have to search around for separate contractors.
Education Over Intimidation – We give homeowners options and educate them on each solution. We will never use intimidation or scare tactics but rather provide confidence and experience to provide the best solution without paying for things you don't need.
Professionalism – We have developed a reputation for professionalism, reliability, and dependability. We treat your home with respect, show up on time, and provide transparency and honesty every step of the way.
Upgrade The Comfort of Your Home with A Mini-Split System
For mini-split repairs in Utah, we are unmatched. With years of experience in the HVAC industry, our team of skilled technicians is equipped with the knowledge and tools necessary to diagnose and repair any issues with your mini-split system. We offer prompt, reliable service and strive to provide excellent customer satisfaction with every repair.
We understand the importance of having a functioning mini-split system, especially during extreme weather conditions. We work efficiently to ensure your system is up and running as quickly as possible. For any repair big or small, give us a call today!